26 May: A Chinese dinner with my dad's friends & colleagues, plus a couple of little children. This little girl was obviously a big bunny freak - wearing bunnies on her hair, holding UsaKousa tight and playing with her My Melody toy mobile phone!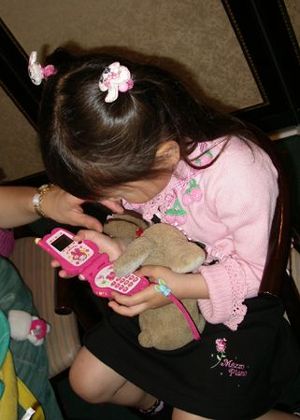 A bunny-shaped lemon slice.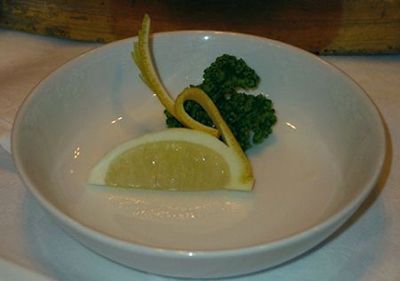 At the bar some of us went drinking after the meal, they had a UsaKousa-size furniture on the table!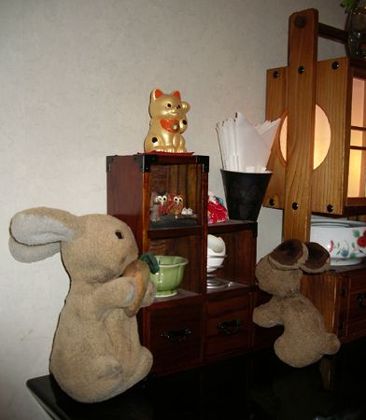 29 May: Back to our favourite restaurant, Nomura. My first order was uni, of course. UsaKousa helped me with the appetizer of egg tofu with cherry tomato, daikon, tiny squid and pureed green peas.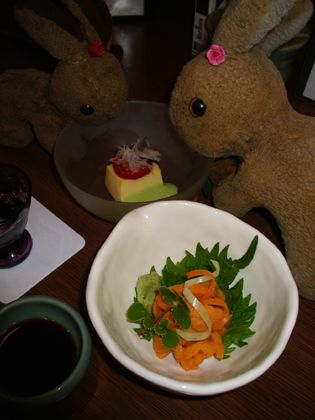 Chilled junsai (water shield, a fresh water plant) with umeboshi sauce - very refreshing on a hot day like this.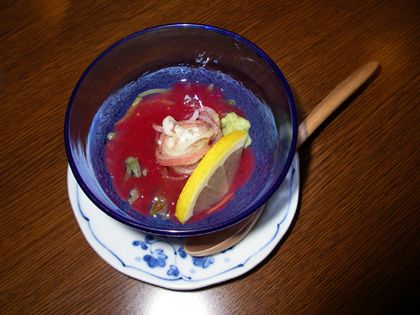 Rice cooked in a big earthenware pot, served with fresh uni, sansho (Japanese pepper) leaves and nori - all mixed well before being eaten. Absolutely yummy!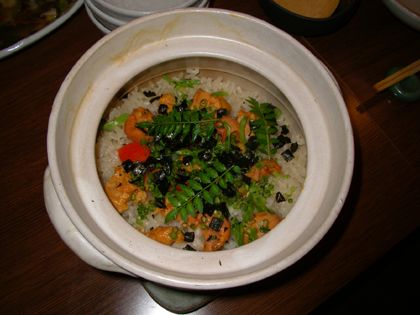 The best dish this evening was scallop tempura: small but thick slices (about an inch thick!) with very light batter, fried very briefly so that the flesh was still half raw. Very tender and very sweet! Unfortunately, I was too excited to take any photo... :-((