We had planned for a big crab dinner with two different kinds of them, though in the end we've left one of them (kegani, right, literally "hairy crab") for the weekend.
Below left: Kousa confronting the hairy guy; below right: and Hello Kitty trying the same...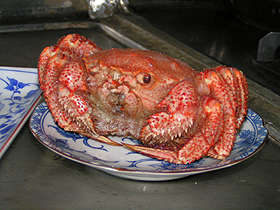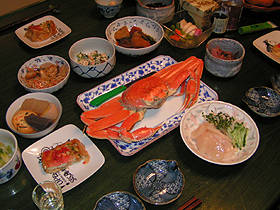 The table, with the big crab in the middle, and various veg & tofu dishes around it, plus scallops sashimi!!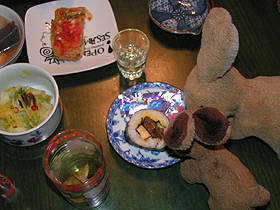 UsaKousa's corner of the table: their sushi, my warm sake with grilled fugu-fish fins (in a Hello Kitty glass), pickled chinese cabbage with yuzu, baked tofu with sweet soy sauce & ginger, a small glass of cold sake for the bunnies.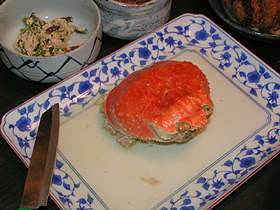 The poor guy at the end of the dinner... (the head/body is left for tomorrow.)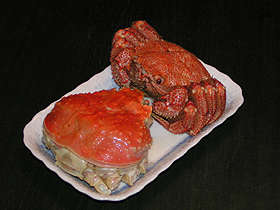 And a teaful reunion with his mate afterwards.