Friday, 30 October: The evening after Fast Forward's Musique á la Mode show at Sophiensäle (with David Moss, Michael Evans and David Linton), it's party time before the 3 musicians fly back to New York.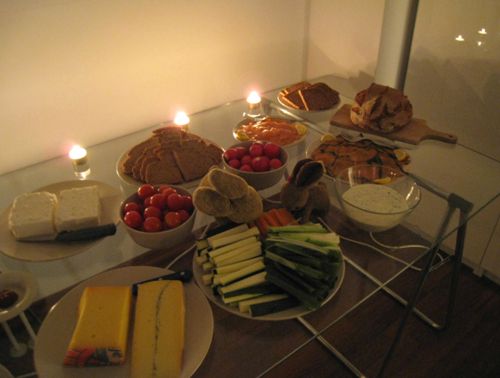 UsaKousa spent a happy evening munching on carrots.
The wine provided by DAAD was tasty too.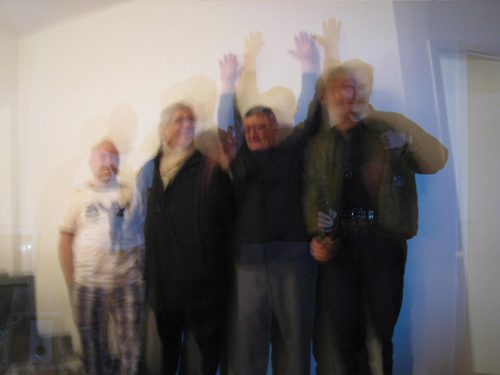 Fast, David M, Michael, David L.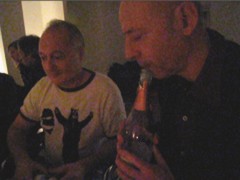 Musical entertainment: Werner Durand playing a glass of Riesling, a rose sekt bottle, and a cap for the Riesling bottle. Later joined by Fast Forward on a couple of wine glasses, and Kousa on the sekt bottle.
(MP4, 4 minutes 46 seconds, 12MB.)

It was a very nice evening indeed - thanks, guys. I hope you've managed to catch your morning flight!!