21 August: A lunch at Bar Centrale in Yorckstrasse, with my friendly accountant Hans-Joachim. There are several interesting items on the starter menu, so we share 4 of them rather than go for main courses.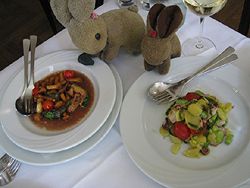 Chanterelle in port wine sauce, salad of octopus and new potatoes.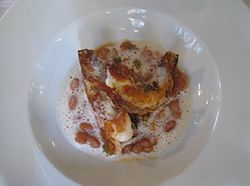 Grilled slipper lobster tails (very sweet and tender!) on Borlotti beans and buffalo milk froth.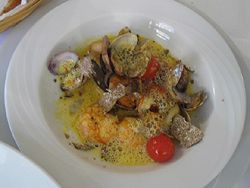 Grilled prawns on vongole viraci (clams) and lemon froth. All these sauces smell and taste wonderful.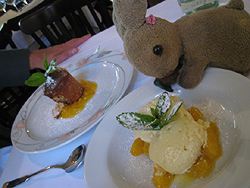 Almond soufflê on marinated apricots; parfait of Recioto di Soave on orange ragôut.