Helsinki, 8-11 August 2018

An exhibition of art from the Baltic regions at Kiasma.
A piece by the Estonian artist Karel Koplimets: a barge made of empty beer cans on a wooden frame, with which the artist sailed from Tallinn to Helsinki. The journey took 8 hours. Interestingly, although the cans were collected in Helsinki (with a help from the social media), most of them are Estonian beer cans.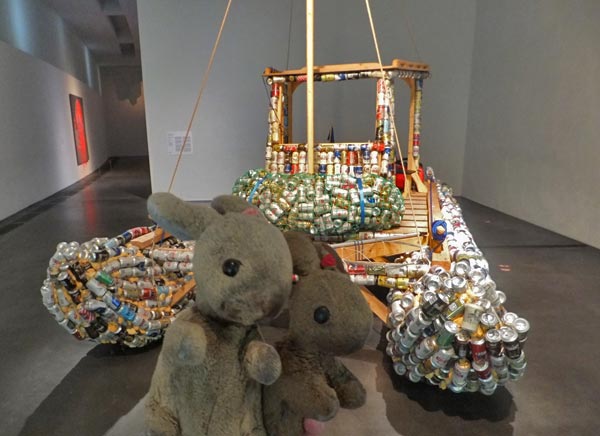 The number plate, of course, is ALE. (The monitors are showing recordings of the making of the barge & of the journey.)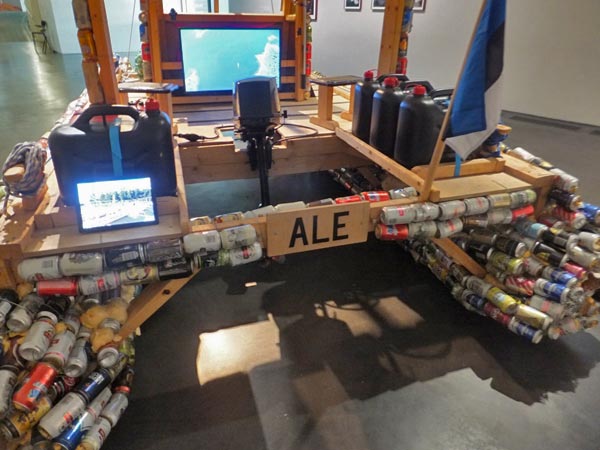 Work by another Estonian artist, Flo Kasearu, who folded metal roof sheeting into an origami plane. The projection in the background is showing the process.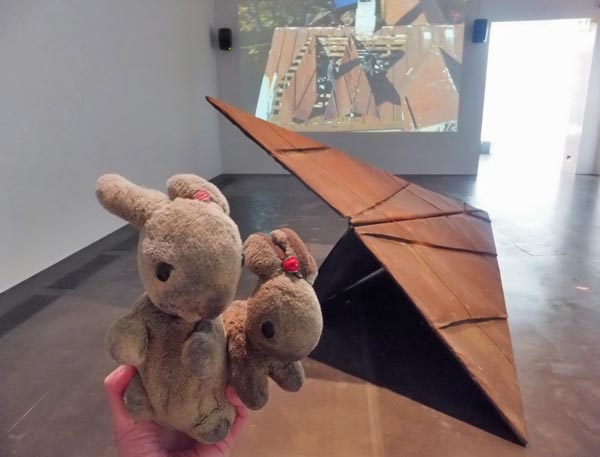 Rabbit figure on Grayson Perry's Red Alan pot.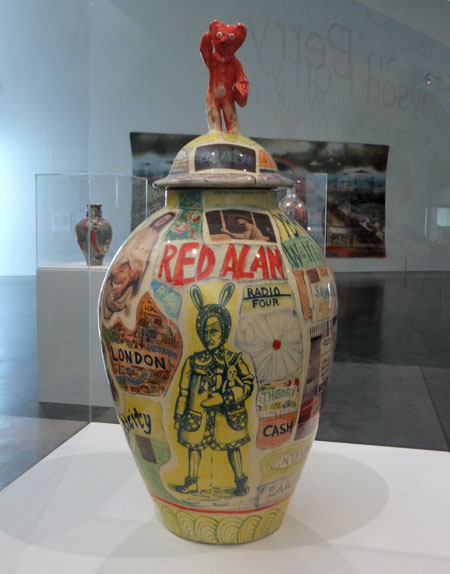 Lunch after art. Sliced tomato with goat's cheese, and potato rieska with mushroom salad, at the upmarket organic restaurant Jord.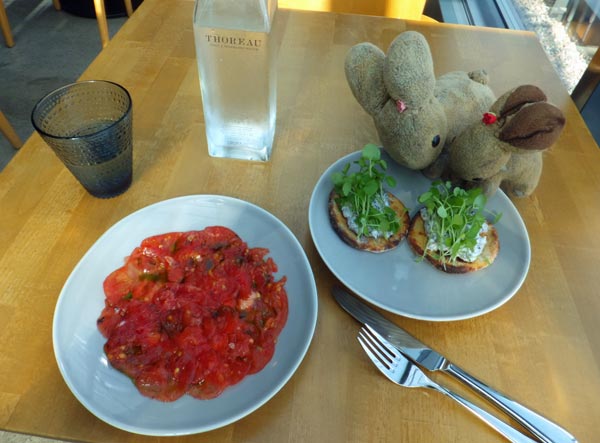 Back to the boat theme: Usakousa enjoying a chilled glass of wine on a boat by our hotel in the early evening.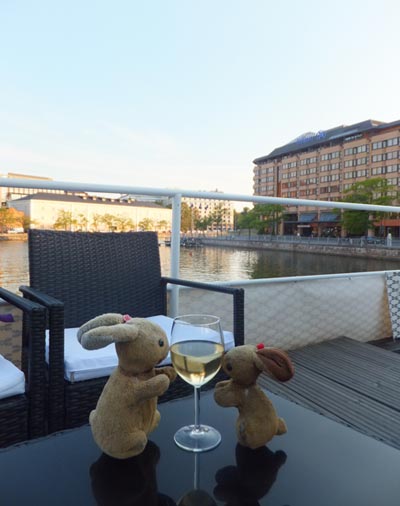 Locals enjoying the evening sun on another bar boat behind us.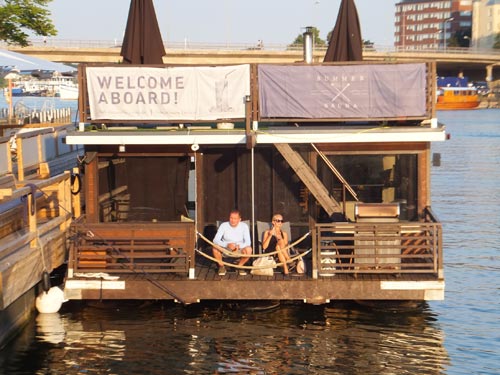 We then went to another boat, which was full, so we sat on the lounger on the shore. (This is a sea inlet, not a river.)



On the way, we've seen quite a few people paddling along like this.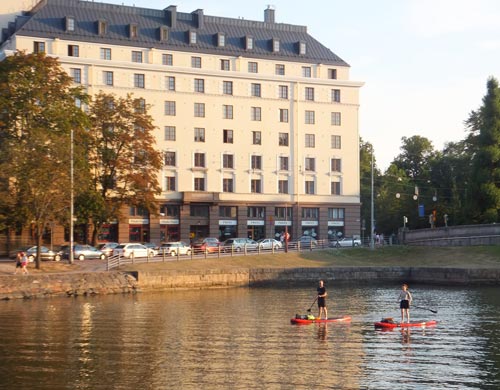 Late night snack: fried vendance on potato rieska (again.)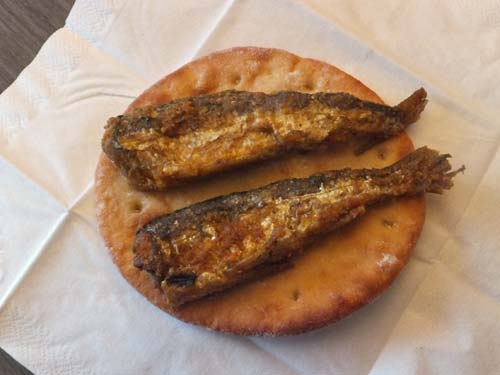 On the last day, our relatives arrive from Japan. After a quick walk around town, we go to Fisken på Disken for dinner.
My grilled octopus was very tender (and crisp at the thin ends) and yummy!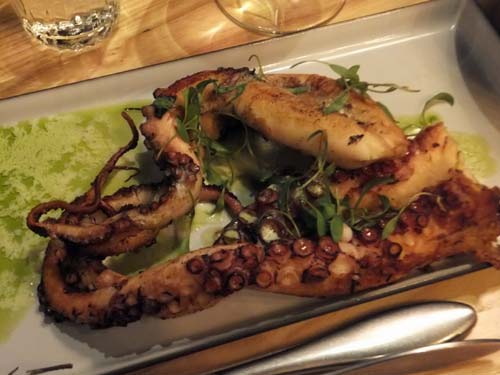 My cousin Yukie's charred whitefish with white gazpacho. Very interesting. (I didn't get a taste but Yukie said it was very tasty :-)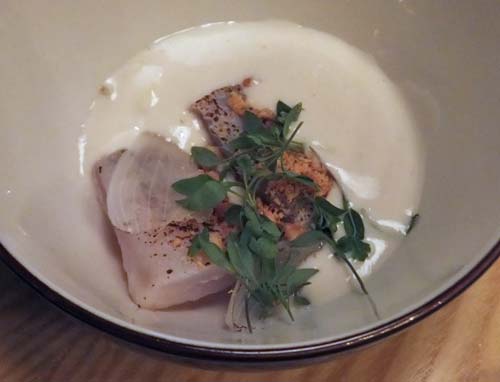 My aunt's cod and scallops "bouillabaise" with summer veg.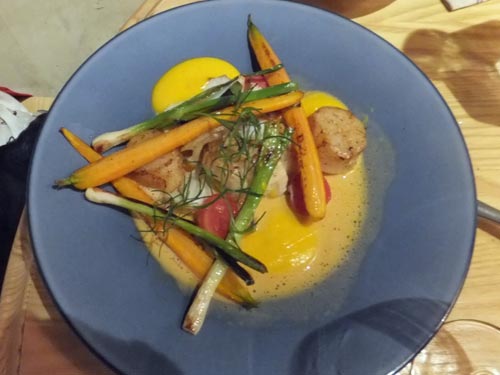 My uncle went for a traditional Finnish dish of fried pike perch with chanterelles.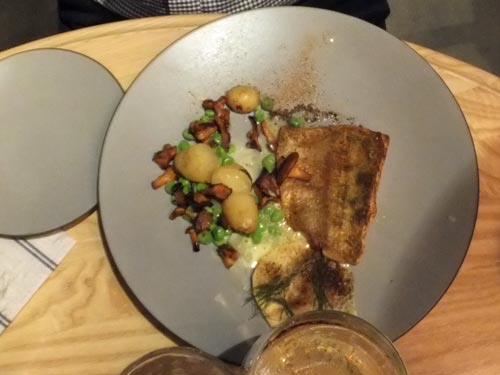 Unfortunately, no rabbits were to be seen in the park at this time of the year: it was too full of humans, even when it was starting to get dark. However, there were hundreds of these Barnacle geese at dusk every evening.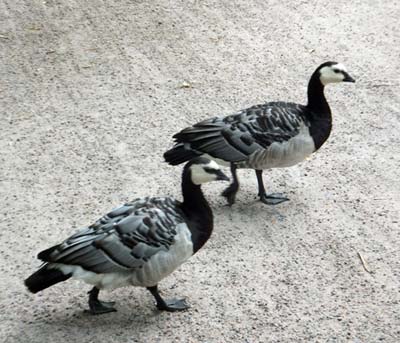 Something else I found cool: Finnair aircraft had these tablet holders on the back of the seat, for hands-free reading.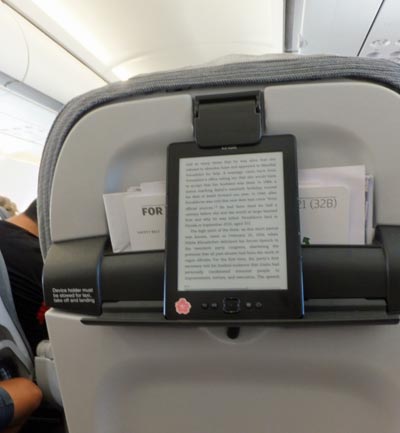 Back to Food Index