6 February: We went to visit our friend Herbert in Schmargendorf. After some illegal DVD copying while drinking wine, we went out for something to eat.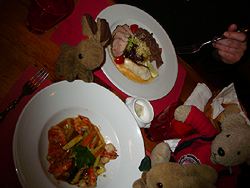 My prawns & veg stir-fry, and Eva's assorted starters platter.
Afterwards we quickly moved to the bar, as the restaurant was no-smoking (the very first I've encountered in Berlin!!)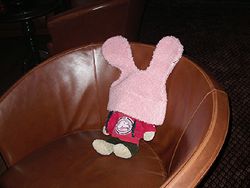 Herbert decided he wanted to try my bunny hat.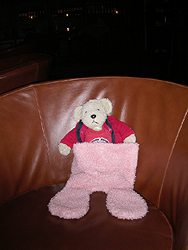 Deciding it was too big for him, he tried it on as a pair of trousers - still too big!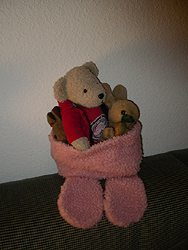 In fact it's big enough for 3 of them, and that's how they came home (it was a very wet & cold evening...)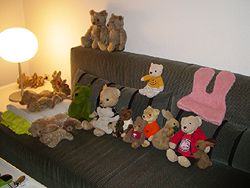 In the living room with the bear & bunny family.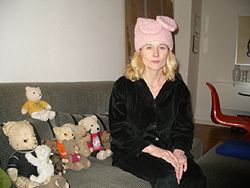 Barbara, who had got home in the mean time, also had to try the hat on :-)