A shop in the shopping mall attached to our hotel in Tokyo. They seem to specialise in cakes & desserts with strawberries.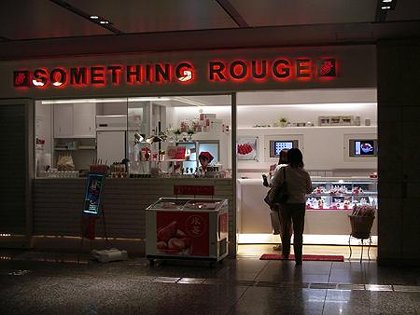 Talking of mixing languages: a couple of Japanese cigarette packages. "Pianissimo pêche menthol one" is not bad.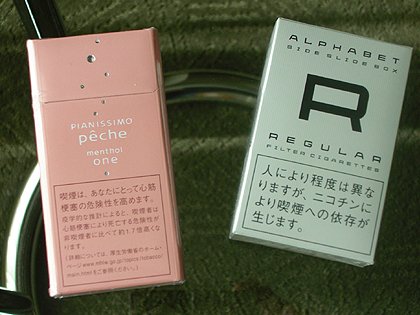 Next day, our flight is overbooked, so we get upgraded to first class again.

Before the meal, while the bunnies look out of the window, I enjoy a glass of champagne & a plate of canape: salmon & shiitake spring roll with shiso leaf, swordfish? & yellow cherry tomato on a skewer with spicy sauce, a big prawn with salmon roe & shiitake.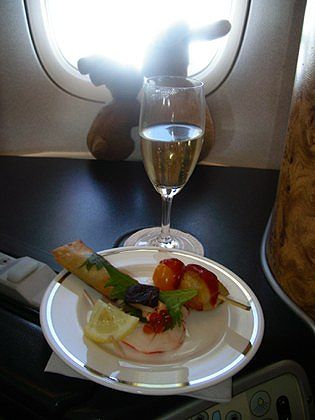 We're not very hungry and just order a starter of scallops & asparagus, with a side salad. (Interestingly, the other two passengers on my side, both Japanese, have ordered scallops too. We must be a nation of scallop lovers.)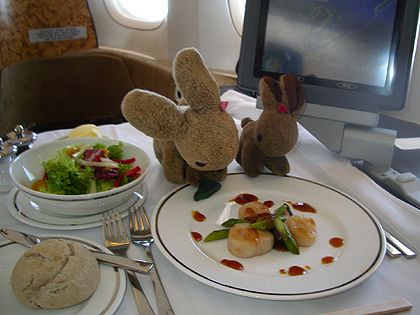 Now flying over Siberia. The view out of the window is boring, it's time to sleep off the champagne. UsaKousa get a comfy cushion to sleep on, I get a proper duvet :-)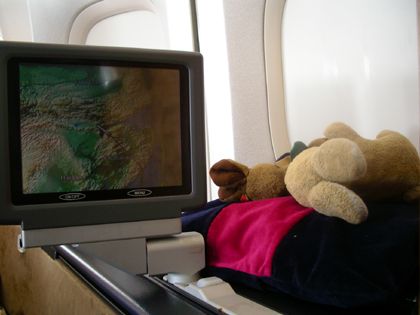 Several hours later: fat slices of smoked salmon while flying over Oslo.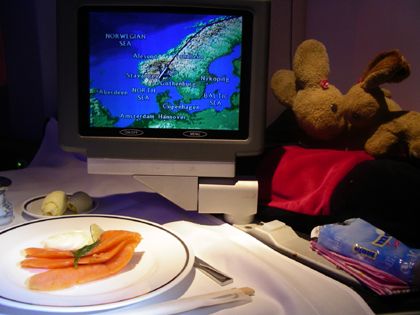 So the flight has been pleasant, but the idiot BA ground staff** at Narita has checked my luggage through to Berlin, and now I'm stuck with food items I was meant to drop off in London. I can't send it by post (it's too hot in England, it'll go off) and don't know what to do - eat it myself, I guess?

(**I mean, how could I have possibly caught the 16:05 flight to Berlin on the same day, if my incoming flight was arriving at Heathrow at 17:15?? I've complained using the online form, and at least they've sent an apology straight away.)