2 June: Saw these purple/green leaves in a shop and simply had to try them...



Some products here have those barcodes, which you can scan with your mobile phone and call up information about them and compare prices online, but I've never seen them on vegetables before!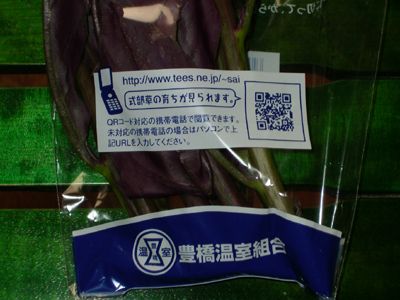 Boiled and chopped. We mixed it with a sweet miso sauce with mustard, which matched well with the slightly bitter taste of the leaves.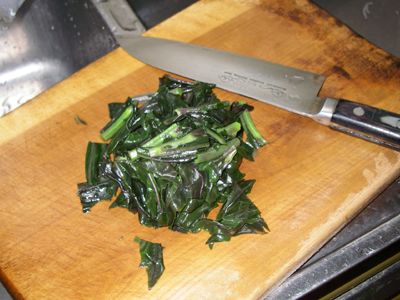 It's our last dinner at home, and the table is absolutely full of small bits and pieces: mixed sashimi, rice cooked with anago (sea eel) veg, grilled fugu fish, various tofu & veg dishes... and a chilled bottle of Kokuryu from Fukui (very light and refreshing.)