A girls' night out in Schöneberg. At our favourite Italian restaurant in Goltzstrasse (I keep forgetting what it's called!), Eva and I asked for a "mixed antipasti for two" while we waited for Natsumi. Doesn't look very special in this photo, but it was a really nice selection of tasty veggie bits & 2 fat sardines - a huge plate for 12 Euro.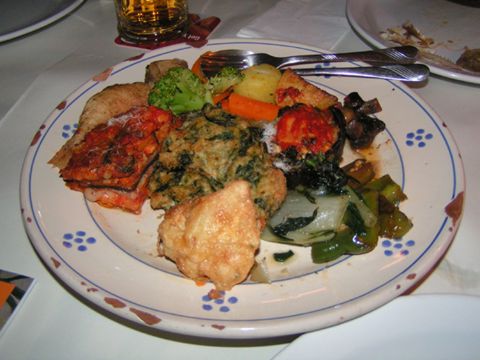 We then shared a Moules in white wine sauce, in which Herbert and UsaKousa didn't show much interest...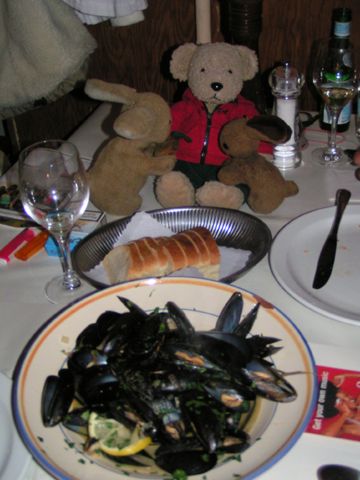 ...but they loved the mixed salad with mozarella and sun-dried tomatoes.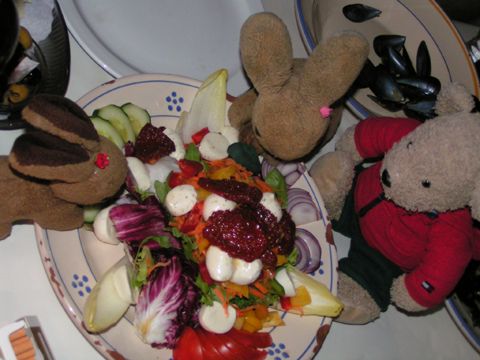 A bottle of Pinot Grigio which was on special offer (6 Euro, I think.) I was convinced the animal on the label was a cat, until I had a closer look.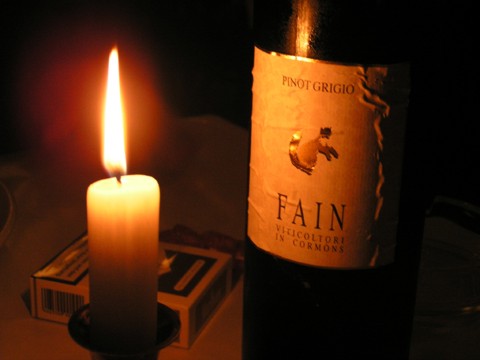 We then went to Green Door for cocktails.
A big ashtray on our table. I was convinced it was a turtoise, until I took a photo with a flash and got a shock! (It was obviously not my evening for biology!)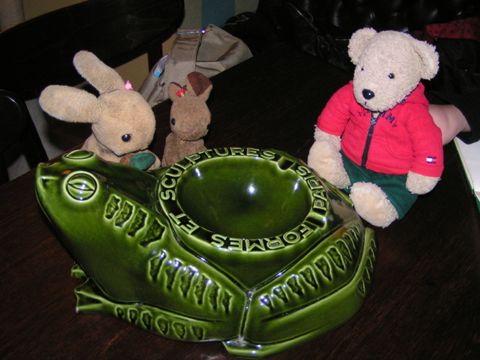 And another shot - I'm not sure what was happening to Herbert here, and I bet he doesn't remember either!