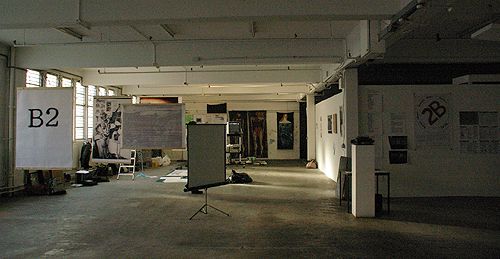 B2 & 2B (the photo was taken in the afternoon, before Alison got there to switch the slide projector & her film loop on, though the 2 monitors with Dave's tapes were running already - further back in the 2B space and not visible here.)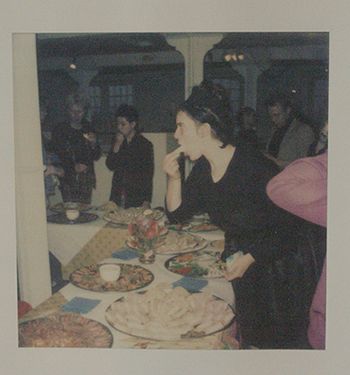 An old photo from the Final Academy party at B2 in 1983: (from L to R) John Scarlett-Davis, Volker Stox, me, ??, Genesis P-Orridge, ??.

John & Volker also came up from Cornwall for the opening, but I was too busy drinking and didn't get to take any photos during the actual opening. The person who's travelled furtherst for the occasion was Roger Ely, who had flown in from Shanghai, where he teaches now!!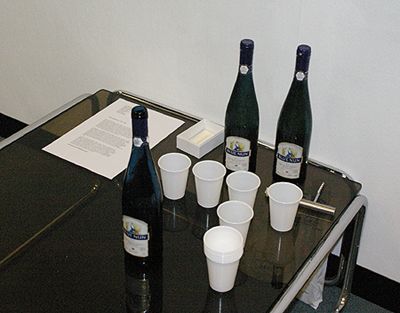 The Gallery (1972-78) had a few bottles of Blue Nun & plastic cups on display. Some visitors debated whether they were there to be consumed, and reached the conclusion "yes, why not?!" and helped themselves (I didn't!)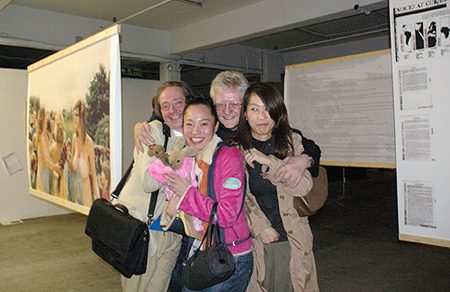 At B2: David D, UsaKousa, Ricca, Miles (Indica) and Keiko, with a print of the Neo-Naturists in the background.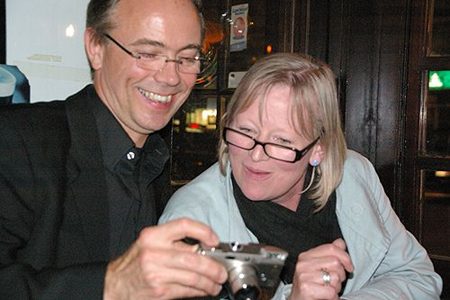 Dave & Alison in the pub.



Dave & Neo-Naturist Christine Binnie.